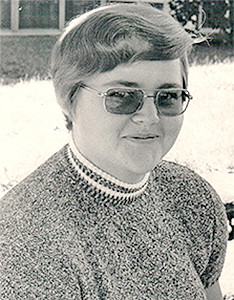 Carla Andrea Hutchins, March 14, 2023, at her home in Penobscot, Maine where she grew up. Carla lived in Cutter House. After receiving a B.A., Carla spent the next 20 years employed with Great Northern Paper Company. She later worked at Bangor Humane Society, MBNA, Eastern Maine Medical Center, and Blue Hill Memorial Hospital. Carla made many friends during her professional lifetime and after returning home to care for her mother in later years, she was pleased to be involved with her community friends and high school classmates at the Penobscot Historical Society, serving in terms as President and Treasurer. As adept as she was at plowing her own driveway and mowing her own fields, she enjoyed the challenge of fashioning a fine piece of needlepoint or solving puzzles of various kinds.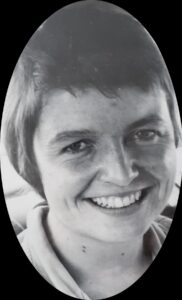 Elizabeth Bowen, December 22, 2022, in Atlanta, GA. Beth lived in Lawrence House. Ten years after graduating from the University of Massachusetts at Amherst, with both a master's and a Doctorate in Education (1974, 1977), she graduated from Thomas Jefferson University Medical College. Following an internship and residency in Family Medicine at the Medical Center of Delaware (1987-1990), she was certified by the American Board of Family Practice and the American Board of Family Medicine. Beth then worked in Atlanta as an Assistant Professor at Emory University School of Medicine. She was also an Assistant Professor of Family Medicine, Preventive Medicine, and Community Health at the Morehouse University School of Medicine and served as the Director of the Morehouse Medical Student Program in the Department of Family Medicine. In 1993 she served as the National President of the Physicians for Social Responsibility. For more than 20 years, Beth was one of two volunteer representatives at the United Nations for both PSR and the International Society of Doctors for the Environment.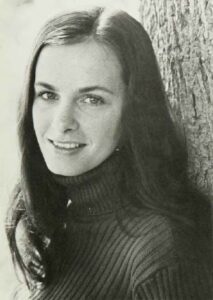 Jean Kunkel Davidson, April 8, 2023, in California. Jean lived in Park House and majored in Psychology. Jean received her J.D. in 1977 from Rutgers University. Formerly a partner of Reish & Davis, Santa Monica, California, Jean often wrote and spoke on tax planning, trust formation and administration, community and joint tenancy forms of property ownership, and other issues related to estate planning. Jean's immediate family included her husband and fellow attorney, Duncan Davidson, and three children.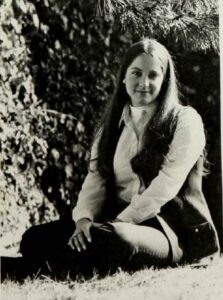 Kyle Kanter, April 3, 2023, in Phoenix, AZ after a three-year battle with metastatic breast cancer. Kyle and her twin sister, Kate, lived in Martha Wilson House and majored in French. Smith's Junior Year Abroad in Paris and an MBA degree from New York University led Kyle to an international banking career at Citibank before segueing to a career as an administrator of the Mount Sinai Icahn School of Medicine's visiting students from abroad program. She moved to Phoenix in 2010 and continued her varied career, most recently earning a recovery coaching and teaching certificate in psychiatric rehabilitation, with the goal of helping others.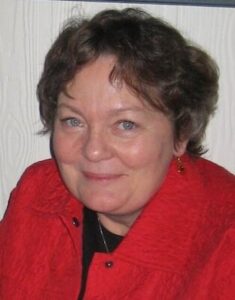 Daphne (D.D.) Lapointe, November 9, 2021, in Reno, NV after a long battle with cancer. D.D. lived in Sessions House and studied Geology at Smith and Williams. She began her graduate studies at UCLA and completed them at the University of Montana in Missoula. D.D. and her geologist husband, Tom, had three children, two of whom survive D.D.
Living in Reno, NV, D.D. helped organize and co-lead public Earth Science Week field trips with the Nevada Bureau of Mines and Geology and also coordinated educational outreach programs at the University of Nevada, Reno (UNR) for many years.
D.D.'s three grandchildren were some of the true joys of the last 13 years of her life. Whether it was diaper changes, doing puzzles, watching ball games and concerts, playing Pokémon Go, or guest teaching in their classrooms, she always loved to be with them. She will be remembered as a brilliant geoscientist, dedicated teacher, talented quilter, and loving wife, mother, and grandmother.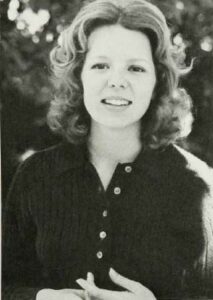 Juliet d'Lancey Brigham Morford, April 6, 2023, in Rye, NH from a sudden illness. Julie lived in Comstock House and majored in Theatre. After graduating she spent some time in New York City and New Haven, CT before returning to Northampton to work as an admissions counselor for the college. She was a passionate advocate for women's education. Julie eventually became the Director of Admissions before retiring. She loved gardening, theatre, music, the many animals and birds that visited her yard, walks on the beach with her husband, Doran, and attending the various concerts, sporting events, and recitals of her many nieces, nephews, and granddaughters. Julie also was a member of the Seacoast Women's A Cappella Chorus for many years, performing in concerts all over the east coast.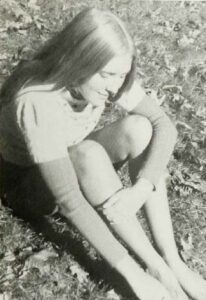 Josephine Ingrid Sparre Raysor, April 2, 2018. Ingrid lived in Martha Wilson House and majored in Art. After graduating, she returned to her home in Washington, DC and tried law school, had a stint on Capitol Hill, and tested the waters in California working in hospital administration. In 1985 Ingrid earned an MBA from George Washington University. She worked for both the Securities and Exchange Commission and the American Institute for Certified Public Accountants before accepting a job as Director of Strategic Planning on the London Stock Exchange. Unfortunately, a health crisis forced her to return to the United States, relocate to Houston Texas for medical treatment, and begin a job in Human Resources at MD Anderson Hospital. It was there that she began to develop a coping strategy for dealing with significant medical challenges and shared her insightful ideas through group lectures and discussions. In 2014 she moved to her beloved Lewes, Delaware, site of her family's former summer home, where she built her dream home using universal design principles for accessibility and aging in place.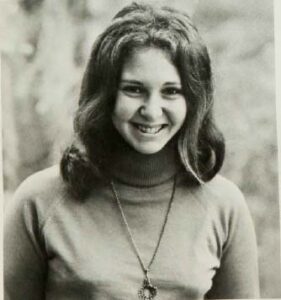 Elizabeth Shapiro, March 25, 2020. Beth lived in Talbot House and majored in Biological Sciences. As she noted in our 25th Reunion Class Book, she tried to live each day for what she could give to it and learn from it, and to be a loyal friend, an understanding wife, a supportive daughter, and a conscientious employee.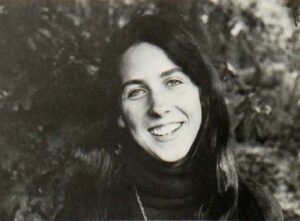 Deborah Bandler Bellman, July 24, 2018, in England. The daughter of a Smith alumna, Debbie lived in Capen House and majored in English Language & Literature. After graduation, Debbie moved to London to study at the Anna Freud Centre. She stayed in England, living with her pediatrician husband and their twin daughters, working her way up as a child analytic psychotherapist and training in adult psychoanalysis. Debbie was a highly respected psychoanalyst both in private practice and as a driving force in making the British Psychoanalytic Association into an internationally recognized organization. In 1986, she became the editor of the Journal of Child Psychotherapy. She was a prolific author and taught in the UK and abroad. Until her illness prevented her from actively teaching and presenting, Debbie was passionate about training the next generation of psychoanalysts.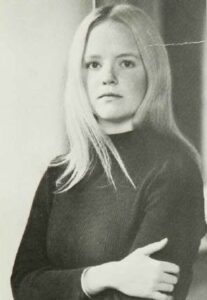 Susan Wooleyhan Caine, Feb. 2, 2020. An Art major at Smith and an Emerson House resident, Susan designed the poster used for Smith's Centennial celebration while working briefly as a publications assistant in the Office of the Secretary at Smith. Her 40-year career in artistic design and publishing included positions with Harvard University Press, St. Louis Magazine, the Missouri Botanical Garden and Washington University in St. Louis, from which she retired in 2019 as executive director of development communications. Susan will be remembered as an accomplished artist. She had a warm, giving, and positive outlook on life, supporting many charitable causes with her time and resources. Susan died in St. Louis, MO, following a lengthy struggle with brain cancer.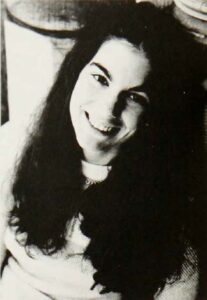 Cynthia Pendias Cox, January 3, 2018. Cindy grew up in Greenwich, CT and graduated from Greenwich Academy in 1969. At Smith, Cindy lived in Baldwin House and majored in Economics. Upon graduation she worked in NYC in the international lending division of Chemical Bank becoming one of the few women Vice Presidents at that time. She met and married an Englishman in 1986 and subsequently relocated to London, England. She went on to become a solicitor practicing in family law. Her death came after a long and arduous struggle with MS.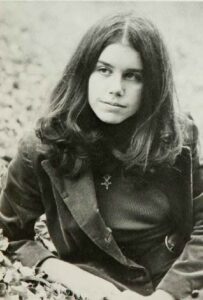 Deborah Merrick Estes, August 11, 2022, in Washington, DC. Deborah lived in Cushing House and majored in English Language & Literature. A 1976 graduate of Georgetown University Law Center, Deborah had a long career on Capitol Hill, where she worked on a broad range of issues involving public lands, natural gas, and energy efficiency, making significant contributions to landmark legislation. Most recently she served as Senior Counsel to the Senate Energy and Natural Resources Committee where she made major contributions to the milestone Energy Policy Act of 2005 and the Energy Independence and Security Act of 2007. While her children knew she was a big deal at work, what they most remember are dinners at home every night; she made excelling in a male-dominated field while raising a family look easy. A lover of literature, music, and poetry, Deborah sang in choral groups until well into her sixties. Deborah lived with Alzheimer's for the last nine years of her life — and made connections, music, friendships, and art throughout that time.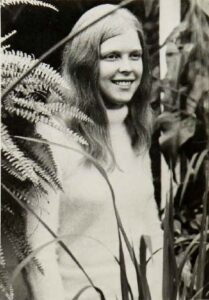 Ann Butterworth Feakins, May 13, 2021. Ann died at home in Virginia Beach, VA, surrounded by her family. The granddaughter of a Smith alumna, Ann came to Smith from the Kent Place School in Summit, NJ. She lived in Lamont before spending her junior year at Dartmouth; her Senior house was Duckett. Ann majored in Economics, graduated Phi Beta Kappa, and began her banking career in New Orleans as the first female loan officer in the city. She is survived by her husband, their three children and six grandchildren, and her three siblings, Susan Butterworth Lord '70, Caroline Butterworth Forsman AC '93, and John Butterworth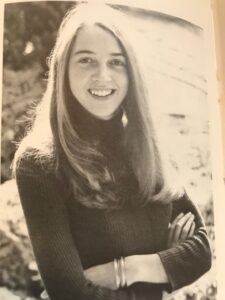 Marritje Van Arsdale Greene, January 8, 2022. Marritje grew up in western New York State and attended high school at The Buffalo Seminary in Buffalo, New York. At Smith, Marritje majored in Sociology with a minor in Psychology and lived in Wilder House and Northrop House. After graduation, Marritje lived in Boston, but moved to New York City in 1977 where she joined Bankers Trust Company. She was a vice president of institutional sales in the New York and Los Angeles offices, specializing in fixed income sales. Marritje met her husband while at Bankers Trust in Los Angeles, and they were married in 1981. In 1986, Marritje joined Greenwich Capital Markets in Greenwich, Connecticut. After moving to Hillsborough, California, and the birth of her third child in 1988, Marritje retired from the securities business and began her long and rewarding involvement in the community, which included participating with the Save the Redwoods League and the Peninsula Open Space Trust to acquire key parcels of property to protect majestic redwoods and the San Mateo coast.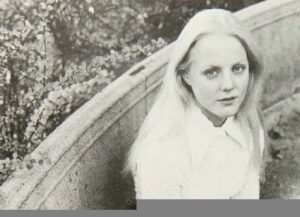 Dana Elizabeth Lesnett, August 14, 2018, in California. Dana lived in Cushing House and majored in Religion. Prior to her death, she lived in Santa Fe and Taos, New Mexico where she became the owner of an art gallery and a dear friend of the many artists she represented.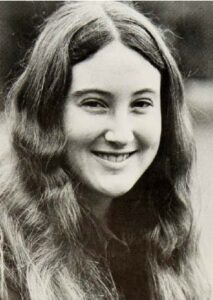 Tracy Kirkman-Liff, August 11, 2020. Tracy majored in Anthropology and lived in Baldwin House. She went on to receive a master's in Anthropology from The University of Texas and was working on a doctorate in Anthropology until her fieldwork was canceled due to the political revolution in Iran. She worked for many years at the Arizona Department of Health Services on access to primary care in rural communities and consulted with community health centers serving low-income and uninsured people. Tracy died at home in Cardiff-by-the-Sea, CA, after a long illness. She is survived by her husband, two daughters, and two grandchildren.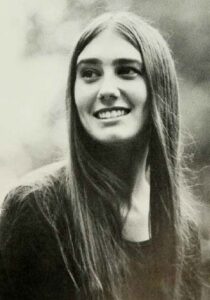 Marcia Radley Minehan, March 16, 2022. Marcia majored in English and lived in Gardner House. After graduating from Albany Law School, Marcia moved to New York City and worked in the Trust Department of Morgan Guaranty Trust Co. where she met her future husband. She retired from Morgan Guaranty after the birth of her first child. She went on to have two more children and resided in Westport, CT for over 40 years. Marcia passed away peacefully at home in Westport of a rare form of appendiceal cancer.
Dianne Elizabeth O'Donnell, August 27, 2022. Dianne lived in Tenney House and majored in Government. She had a long, successful career as an attorney specializing in investment management law. After graduating from William & Mary Law School, Dianne began her career at the Securities and Exchange Commission in Washington, DC. She later was an attorney at Goodwin Procter and the Boston Company in Boston. Moving to New York City, she served as Counsel to Paine Webber Mitchell Hutchins and then at the law firm of Willkie, Farr & Gallagher, from which she retired after many years of valued service. Her character, judgment, and wonderful sense of humor will be greatly missed by her family, friends, and colleagues.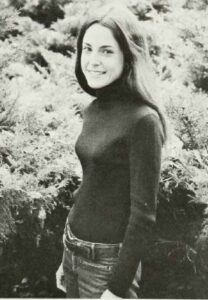 Anne Connor Richards, January 12, 2018, in New York City. A priest for more than 30 years, Anne inspired countless parishioners throughout her career. A scholar and teacher, she instructed courses not only in Bible study but on a wide range of subjects, from parenting to responsible aging. She had a deep love of art, poetry and literature that informed her great talent as a preacher. A mother of two and grandmother of four, she leaves a loving family who will, as she always guided, "live out loud."—Laura Castellano Richards '02, her daughter-in-law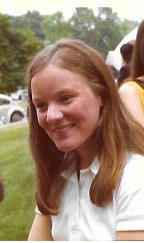 Barbara Peck Rothrock, December 14, 2017. The sixth of six boisterous children, Bobby grew up a tomboy who loved to read as much as she loved winning at tennis—which she almost always did! She was determinedly independent, a girl who knew the strength of her own mind and body. A gifted writer, eager scholar, and outstanding athlete, Bobby excelled and won awards in both sports and academics in high school. The sharp mind, incisive analytic ability, sense of humor, boundless generosity, remarkable physical energy and athleticism that she brought with her to Smith she kept all her life, just as all her life she kept the friends she made through Smith—especially Katie Emmons, Flossie Weill, and Ann Gibson, who remembers Bobby quoting Chaucer in Old English. After working as a librarian and paralegal in Boston, Bobby earned her MBA from Kellogg Business School and began a successful career in finance in Chicago. She and her husband, Doug, had a truly joyful marriage. With their wonderful son, Philip, they were world travelers, intrepid skiers, and enthusiastic, loving members of their far-flung, extended Peck and Rothrock families. Smart, funny, and lovable, Bobby was always completely herself: well read, perceptive, curious, stubborn, and kind. As Doug said, her good manners were hard-wired. She endured cancer with grace and courage, never faltering, never failing to show her love for family and friends. All of us lucky enough to have known Bobby will be grateful for the gift of her friendship, forever.
Phyllis MacDonald Zuccalo, August 15, 2021. Phy was a lifelong resident of East Longmeadow, MA. She graduated from ELHS in 1969, At Smith she majored in Education & Child Study and lived in Comstock. After graduating from Smith, Phy began her career teaching third grade at Holy Cross School in Springfield and later took a break from teaching to raise her family. She returned to the workforce as the founder and manager of the Newspaper in Education program at The Republican, a Springfield newspaper, where she was beloved by co-workers and school systems alike. She then returned to her passion for teaching at Tatham Elementary School in West Springfield, from where she retired in 2018. After retirement she worked part time in the Enfield, CT school district in the special education department working with students one on one, a job she thoroughly enjoyed. Phy was an avid reader and enjoyed playing guitar, spending time at her house in Vermont, and playing with her grandson.
Alice Vasselli Amsterdam, December 22, 2013
Dorothy Brey Anderson, June 13, 2015
Wendy Beardsley, January 23, 1998
Deborah Bandler Bellman July 24, 2018
Michelle Bennet, December 10, 2002
Ann Bixby, March 20, 2000
Elizabeth Phelps Bolton, Ada, May 28, 2015
Elizabeth Bowen, December 22, 2022
Barbara Brenner, May 10, 2013
Stephanie Cormier Byrnes, May 11, 2011
Susan Wooleyhan Caine, February 2, 2020
Elizabeth Ann Chamberlain, April 18, 2008
Cynthia Pendias Cox, January 3, 2018
Nancy Cox, September 10, 2011
Jean Kunkel Davidson, April 8, 2023
Caren Diefenderfer, March 30, 2017
Thelisa Corbin Domingue, April 1, 1981
Susan Dunlay, April 19, 2000
Lynn Elston, January 19, 2016
Deborah Merrick Estes, August 11, 2022
Ann Butterworth Feakins, March 13, 2021
Mary Sherrill Forrester, October 22, 2004
Jacqueline Ruppert Frost, January 13, 2007
Roxana Gilmore, January 1, 1977
Marritje Van Arsdale Greene, January 9, 2022
Susan Hamilton, July 4, 2005
Ellen Hassett, November 1, 1973
Hope Freeman Hudner, January 14, 2016
Carla Andrea Hutchins, March 14, 2023
Susan Jacobson, August 18, 1975
Jeanie Jemison, November 23, 2008
Candace Jenkins, April 29, 2010
Kyle Kanter, April 3, 2023
Tracy Kirkman-Liff, August 11, 2020
Diana Burke Ladden, June 6, 2017
Daphne (D. D.) Lapointe, November 9, 2021
Debra Kelsey Lawrence, October 7, 2013
Dana Elizabeth Lesnett, August 14, 2018
Karen Leveille, July 7, 2013
Marcia Radley Minehan, March 16, 2022
Juliet Brigham Morford, April 6, 2023
Thais Morgan, September 8, 2011
Margaret Murray, June 4, 2007
Laurie Nelson, May 8, 1978
Dianne O'Donnell, August 27, 2022
Elisabeth Oliver, June 7, 2015
Judith Pack, June 17, 1981
Mary Ellen Cheney Peller, February 13, 1997
Ingrid Raysor, April 2, 2018
Gail Genvert Reichert, 2015
Christy Eve Reid, May 8, 2014
Anne Connor Richards, January 12, 2018
Virginia Rose, June 20, 2016
Barbara Peck Rothrock, December 14, 2017
Rylee Routh, November 17, 2011
Susan Rowan, January 22, 2004
Nancy Sands, July 13, 2017
Rebecca Saunders, April 15, 2000
Mitzi Schroeder, March 28, 2021
Elizabeth Shapiro, March 25, 2020
Karin Sherer-Williams, October 14, 1990
Cathy Sherman, May 15, 2011
Diane Blumberg Shilling, July 5, 2016
Catherine Steele, December 10, 2002
Susan Tanaka, August 20, 1995
Marsha Taylor-Tyree, April 19, 2017
Janice Swindler Teetsell, December 22, 2012
Ann Warren, November 6, 2010
Marilyn Woolkalis, June 19, 2008
Phyllis MacDonald Zuccalo, August 15, 2021